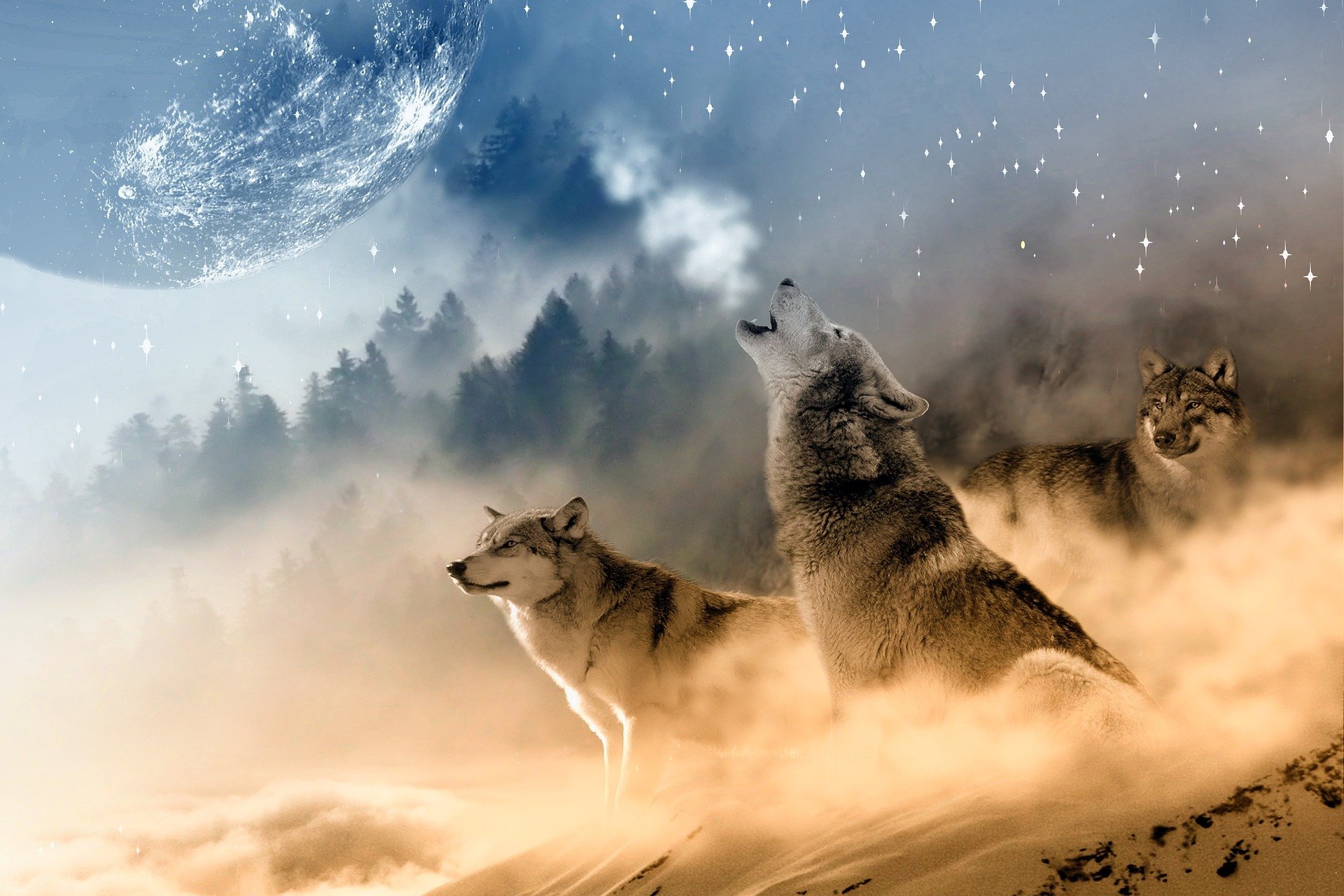 You are never too young or too old to go howl at the moon!
---
A bit about my approach to working with kids, tweens, and teens. I work from a developmental framework as each year in our formative years is full of salient changes. I believe in the power of play, nature, and physical activity, which I aim to incorporate into treatment planning. I primarily use play-based therapy, cognitive behavioral therapy (CBT), social emotional learning, and mindfulness. I have interactive programs that allow me to use play with children remotely.
In some cases, telehealth is not the best fit for a child or teenager. However, to highlight some of the many benefits: (1) It allows flexibility in scheduling for busy families. (2) Often, we feel most comfortable in our own home. For example, if you have a family therapy session scheduled, grab a fluffy blanket and make a family activity out of it. (3) It eliminates any commute, reducing travel fees and saves time. And, (4) It also allows me to work with families anywhere I hold a license, currently California, Montana, and Wyoming. Either during a consultation or the intake, I will work with your family to best understand the presenting issues and we will determine if telehealth is appropriate and a good idea. My goal is to help your family be successful and I will definitely recommend in-person care if that seems clinically indicated.
Just for fun, I usually introduce all kids and teens interested to my pet panther chameleon, he's a pretty cool lizard. I aim to make the therapeutic time as fun as possible for kids.
I can also offer parent coaching, if it seems that you as a parent need more guidance and support.
I am a mom too. Being a mom is the most magical and rewarding aspect of my life. I also experience those days, where I think, "let's just give up, stay home, and you all can run around like wild animals" because I cannot get us all out the door, lol.
---
For kids ages 5+, I offer a hybrid of telehealth and outdoor-based therapy for north county San Luis Obispo, CA families.
---
I work with children ages 5+.
For kids under 5 years old, I'd recommend 100% in-person play therapy and/or in-person family therapy. For kids under 5, I can offer parent coaching services.
---
Typical Therapy Structure (55 minutes total):
Kids 5-11 years: 35 minutes 1:1 with child, then 20 minutes with parents/or family session.
Kids, Teens 12+: 45 minutes 1:1 with child/teen, then 10 minutes with parents/or family session.
The above is my general therapy structure, however the time is flexible for your needs. One day your child may need the full 55 minutes or we need a full family session.
Presenting problems that I can help:
Anxiety
Obsessive Compulsive Disorder (OCD)
Skin Picking, Tic Disorders
Behavioral outbursts, tantrums
ADHD interventions
Oppositional Defiant Disorder
Aggression and anger
Social Skills
Low self-esteem
Parent-child relationships
Managing Big Emotions
and More...